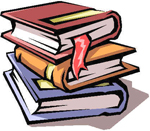 The book drop off location for the AAUW-Kiwanis used book sale is located at 214 N. Bever St. behind Advance Auto Parts. Donations will be accepted Saturdays from 10 a.m. to Noon. Books may be taken to the back entrance of the building by entering the alleyway from Bever St. Signs will mark the entrance.
Members contact –  Judy Mallonn at judy@mallonn.com  Kris Evans at kevans943@sheglobal.net or Don Ackerman at dackerman@cawm.org – 330-201-1329 if you can help clean or sort books on Thursdays.
Wooster Used Book Sale 2019 –
Wayne County Fair Grounds, Wooster OHIO

–    

a joint event by the Kiwanis and American Association of University Women (AAUW Wooster Branch)            
Largest fall used book sale in Ohio

Over 47,000 items on sale

Books are cleaned, sorted, and categorized

95% of books are donated

75% of the books are hardcover

Book Sale is now accepting major credit cards        
Wooster Used Book Sale – 2019
Wed., September 25, 9:00 a.m. – 8:00 p.m.
Thurs., September 26, 9 a.m. – 8 p.m.
Friday, September 27, 9 a.m. – 8 p.m.,
Half-Price Day Sat., September 28, 9 a.m. – 2 p.m., Bag Day ($5 each)