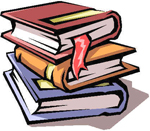 AAUW/Kiwanis Book Sale
Donations are Currently on Hold
We are currently seeking a new location for storing and processing book donations. As soon as we secure a new location, we will announce when we are able to start accepting donations for the 2024 sale.
Kris Evans and Susie Slack – AAUW
*WE DO NOT ACCEPT THE FOLLOWING CATEGORIES OF BOOKS & MEDIA:       
Encyclopedias
Except those that might be considered "vintage" Ex. Harvard Classics
Magazines
Except collections that deal with a craft or might have historical value 
Adult Content
Pornographic Material
 If you checked on your membership form that you would like to be a "Book Marker" (or even if you didn't sign up), we look forward to seeing you when we secure a new location.
"TOGETHER WE TURN BOOKS INTO SCHOLARSHIPS, PLAYGROUNDS AND MORE!"

Facebook – search Wooster, OH AAUW