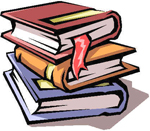 AAUW/Kiwanis Book Sale Drop-offs Every Saturday
Ed McKiernan and Walt Kearney – Kiwanis
Judy Mallonn and Kris Evans – AAUW
The Book Drop-off Center will be open from 10:00 AM to noon on Saturdays.  The entrance to the drop off center is located on the side alley on Thomen Ct. behind Advanced Auto,  214 N Bever St., Wooster OH.  Book donors are reminded to stay in their cars and allow volunteers to remove donations.  Large drop offs, such as moving or estate clearances, can be made by appointment.  Call or text  (330) 439-2093 to arrange a time to drop off large donations of books.
*WE DO NOT ACCEPT THE FOLLOWING CATEGORIES OF BOOKS & MEDIA:       
Encyclopedias
Except those that might be considered "vintage" Ex. Harvard Classics
Magazines
Except collections that deal with a craft or might have historical value 
Adult Content
Pornographic Material
This year will be the 64th Used Book Sale co-sponsored by the American Association of University Women (AAUW) and the Kiwanis Club of Wooster.  We are adding a Sale Preview session on Tuesday, September 28th from 4:00 to 8:00 PM.  Admission charge to the preview event is only $10.00 per person.  Regular sale days are Wednesday, September 29th and ends on Saturday, October 2nd at the Wayne County Fairgrounds campus (Buss Hall).  Hours are 9:00 AM to 8:00 PM, Wednesday through Friday and 9:00 AM to 2:00 PM on Saturday.  Friday is half-off day and Saturday is $5.00 per shopping bag day.  All proceeds go to AAUW's fund to provide scholarships to women whose education has been interrupted and to Kiwanis for use in their many projects to benefit Wooster youth.
"TOGETHER WE TURN BOOKS INTO SCHOLARSHIPS, PLAYGROUNDS AND MORE!"
Our 64th ANNUAL USED BOOK SALE!  The largest fall used book sale in Ohio with over 45,000 books.
This year we are adding a Sale Preview Session on Tuesday, September 28th from 4 to 8 pm.  Admission charge to the Preview Session is $10.00.
Regular sale days:
•           Wednesday, 9 am to 8 pm
•           Thursday, 9 am to 8 pm    
•           Friday, 9 am to 8 pm:  half price day 
•           Saturday, 9 am to 2 pm:  $5 per standard-sized bag (provided free)
Books are cleaned, sorted and categorized into sixty-two over sixty categories.
Tables restocked continuously
100% of books donated from the community
75% Hardcover
NO holdovers from the last sale.
Fiction, Non-Fiction, Children/Teens and Vintage (Rare, Collectible) are in separate areas
NO restrictions on buyers
Great prices typically ranging from $1 to $5
Map available to assist in finding books by category
Free Admission (except on Tuesday Preview Night) and Free Parking
No taxes are collected
Major Credit Cards Accepted
Keep coming back for SUPER BARGAINS: Friday is Half Price Day and Saturday is $5 Bag                                Day where you can fill a grocery bag for $5.
Our price for a collectible vintage book is typically 80% less than the online price for a comparable book.

Overlaps Woosterfest celebration in Downtown Wooster held on Friday and Saturday of the sale. For more information on this event please visit www.woosterfest.com
RV Parking with amenities available on site. For more information, call (330) 262-8001 and ask for Matt Martin.
For more information, go to: woosterkiwanis.org/booksale or we can be contacted at: WoosterKiwanis@gmail.com or 330 439 2039
Facebook – search Wooster, OH AAUW