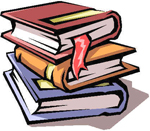 The book drop off location for the AAUW-Kiwanis used book sale is located at 214 N. Bever St. behind Advance Auto Parts. Donations will be accepted Saturdays from 10 a.m. to Noon. Books may be taken to the back entrance of the building by entering the alleyway from Bever St. Signs will mark the entrance.
Preparations for the 2020 Used Book Sale are in full swing. Cleaning, pricing, and sorting are scheduled on Thursdays from 1 to 3 p.m. and Saturdays from 10 a.m. to 12 noon. Book donations are accepted during the Saturday time. Remember that book sale volunteers get first choice on purchasing books before the sale. All this activity takes place at Illusions Screen-Printing. Also, our work space has benefitted from updated heating.
Members contact –  Judy Mallonn at judy@mallonn.com  Kris Evans at kevans943@sheglobal.net or Don Ackerman at dackerman@cawm.org – 330-201-1329 if you can help clean or sort books on Thursdays.