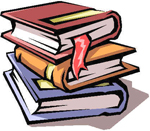 Literary meetings are held the third Tuesday of the month at 7:00 p.m. Facilitator: Carol Mckiernan   cmckiernan67@gmail.com          
NOTE: Meetings are being held via Zoom. Watch your email for  connection information. 
June 16, 2020:  Eleanor Oliphant is Completely Fine by Gail Honeyman.   Reviewer : Jan Steinbrenner.
July 21, 2020: Lilac Girls by Martha Hall Kelley. Reviewer: Nicolette Rogers.
August 18, 2020:  Where the Crawdads Sing by Delia Owens.  Reviewer: Don Ackerman.
September 15, 2020: Girl, Woman, Other by Bernardine Evristo.  Reviewer:  Kris Evans
October 20, 2020: What My Mother and I Don't Talk About: Fifteen Writers Break the Silence edited by Michele Filgate.  Reviewer: Susan Roberts
November 17, 2020:  The Book Woman of Troublesome Creek by Kim Michele Richardson. Reviewer: Letty Nault.
January 19, 2021:  The Sixth Extinction: An Unnatural History by Elizabeth Kolbert. Reviewer: Lee Peart. 
February 16, 2021:  The Last Days of Night by Graham Moore. Reviewer: Sue Olive.
March 16, 2021:  The Dutch House by Ann Patchett. Reviewer:  Julie Mennes
April 20 2021: The Silent Patient by Alex Michaelides. Reviewer: Betty Raber
May 18, 2021:  Selection Meeting
June 15, 2021:  The Truth According to Us by Annie Barrows.  Reviewer:  Mary Hetrick
July 20, 2021: Dear Edward by Ann Napolitano.  Reviewer:  Sue Herman
August 17, 2021: A Long Petal of the Sea by Isabel Allende. Reviewer:  Carolyn Kearney. 
AAUW National has started a new book club to replace the Adelante! Book Club. This new club is named Operation Equity: Reading for Results. The focus is to do something to advance gender equity rather than simply discuss the issue. There is quite a long list of books (15) for the August -October period with a focus on education and training. You can find these books listed on the National AAUW website. A sampling is listed here for your convenience.
Venture Girls: Raising Girls to be Tomorrow's Leaders by Cristal Glangchai
We Believe You: Survivors of Campus Sexual Assault Speak Out by Marilyn Cabay, Bianca L. Bernstein, Melissa Rivers, and Natalie Fabert
Investigating Gender Differences in Mathematics and Science: Results from the 2011 Trends in Mathematics and Science by David Reilly, David L. Neumann, and Glenda Andrews
Please let either Carol McKiernan or Stefani Koorhan know if you read one of the listed books so that they can share your insights with the Literary Group.